One of the most important things you can bring on a trip to the countryside is a comfortable and sturdy pair of shoes. What type of shoes, however, depends on what activities you plan to do well on your vacation. Here is a list of comfortable and durable few options as well as recommendations for which tiles are best for particular Countryside activities.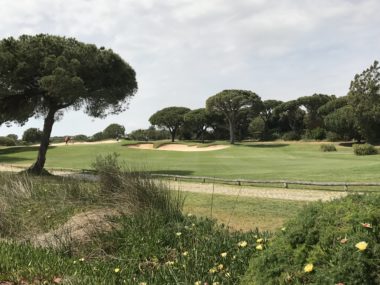 Countryside Walking/Trekking Trip in Algarve, Portugal
Walking trips
When taking a walking tour especially in the European Countryside, you can easily walk up to seven miles in a day. Because of this is important to have shoes that provide your souls comfort and your ankles support so that you won't sustain an injury.
Hiking
If you plan to go hiking through a Countryside Trail, it is best to wear hiking boots that are designed for this specific activity. What type of hiking boots you need depends on the terrain of the trail you intend to hike. So be sure to verify that your hiking boots are compatible with the hiking trip you intend to take.
Fishing
when choosing shoes to wear to for a fishing trip, it's best to opt for a pair that provides maximum arch support to provide comfort because you'll be standing for a long period and soles that grip to prevent you from losing your balance.
Universal tips
Make sure you wear quality socks preferably ones that shed moisture in order for to protect your feet from blisters.
If you do not feel that your shoes come with enough support or padding be sure to opt for arch support or insole inserts for added protection.
If you have new shoes especially hiking boots be sure that you break them in before your trip. Wearing shoes that are not broken in can cause you significant pain during your Countryside trip.
When you choose the right Footwear, it makes enjoying your trip in the countryside all the more easy. And to find an incredible selection of all types of Footwear be sure to visit aldo.com.